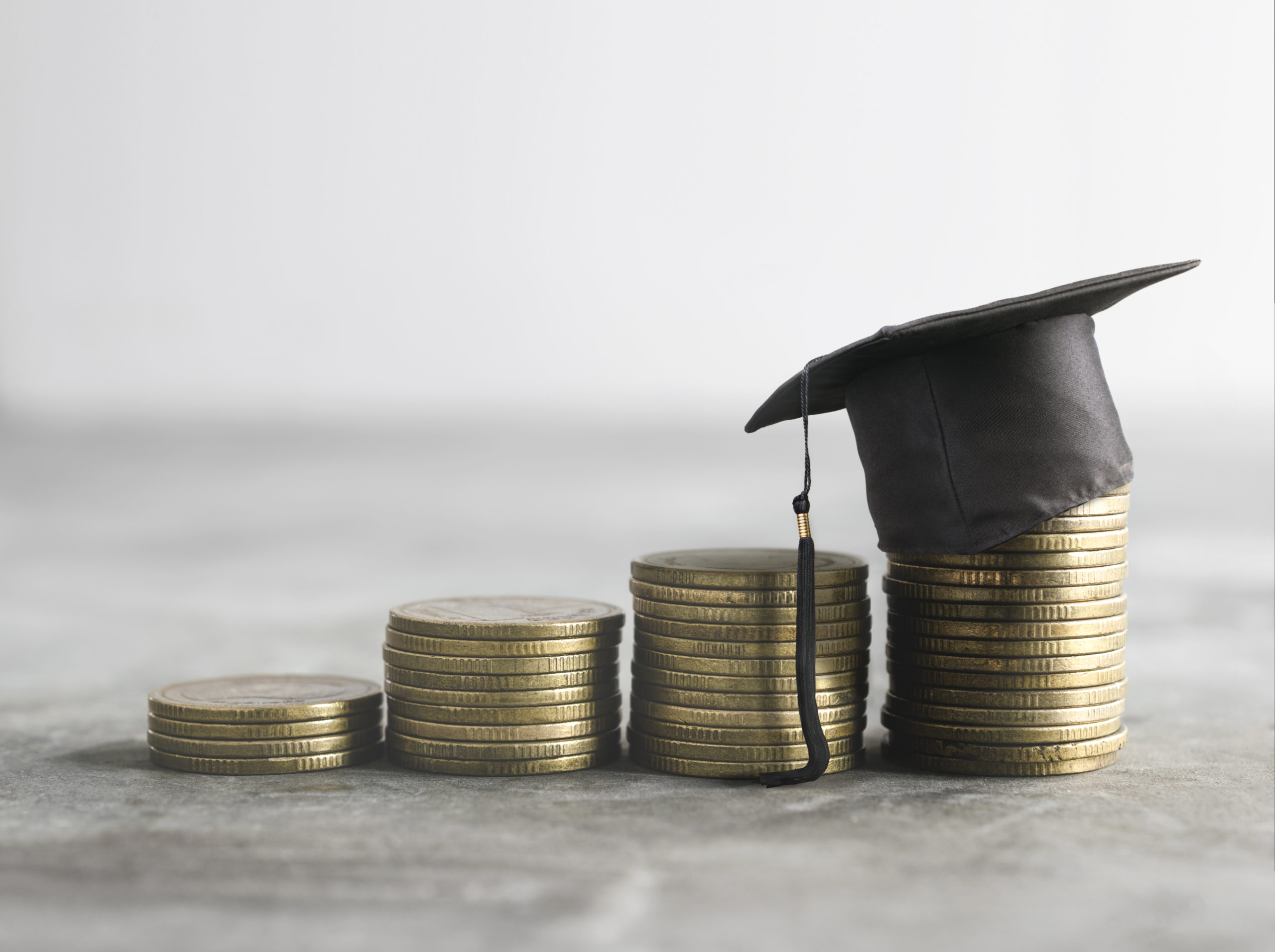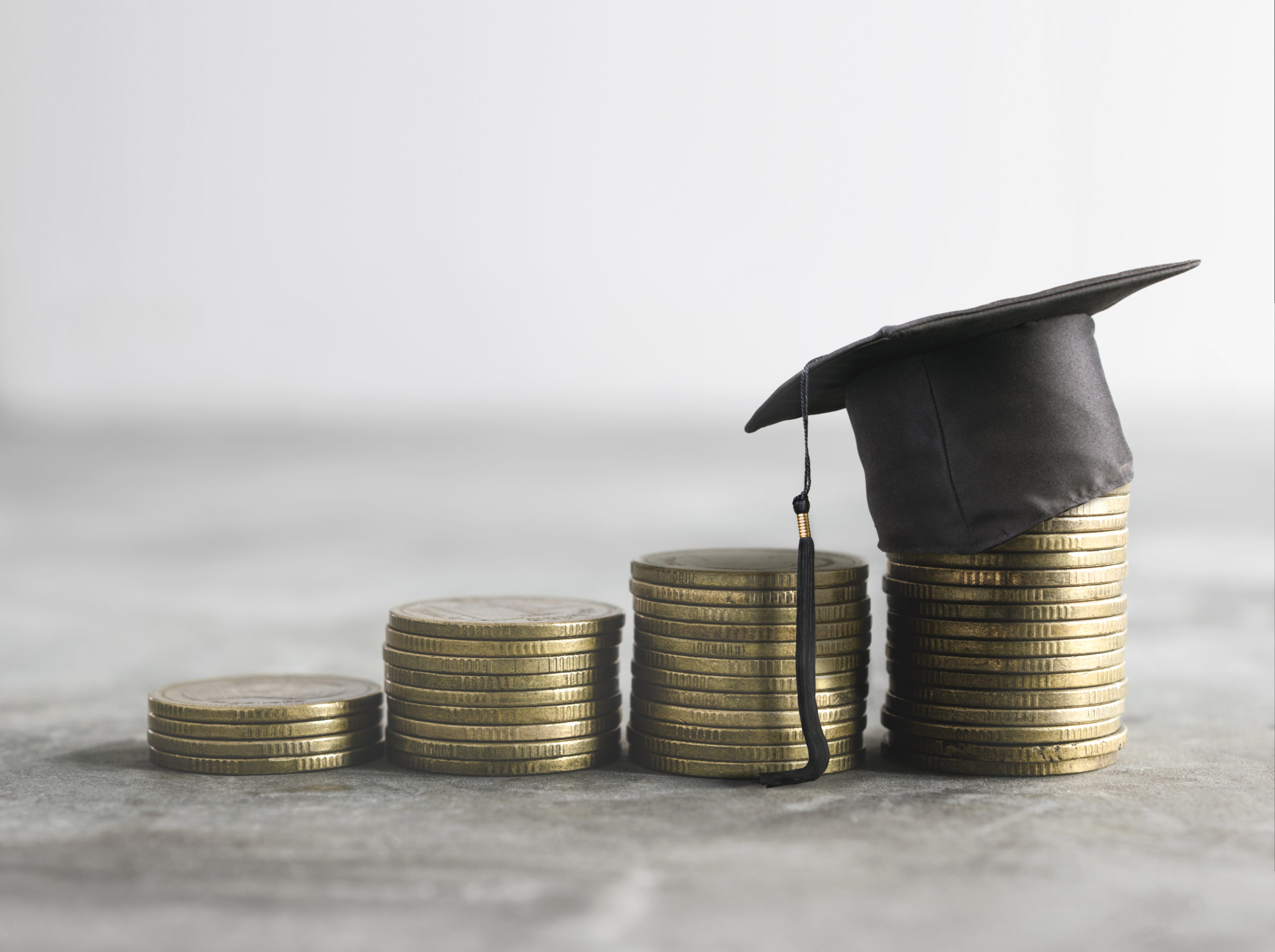 Studying abroad is a dream come true for most students. There is nothing like having
the I-20 and preparing to fly overseas if you're going to study in USA. With a sound
education if you study abroad in USA or in any other country, you are opening up
a world of opportunities for yourself. When you study in USA for instance, you grow
as a global citizen. Your outlook widens and your thinking expands exponentially,
transcending boundaries.
With the rising cost of education, however, you don't want your dream to remain just
that – a dream. If you study abroad in USA, it is likely to cost upwards of Rs.
30.0 lacs today. These costs are only going to escalate, and parents would not
want their children to give up on their dreams owing to this. For them, there
would always be the ongoing debate of whether to dip into their savings to finance
the education, or to avail of a loan.
Keeping it real
When you're calculating the cost of education, it's not just the tuition fees that
you have to consider. You would also need to factor in your travel cost, cost
of purchasing related study equipment such as a laptop, as well as living expenses.
When you sum this up, the number can be rather intimidating for most. Here's
where an education loan for abroad studies comes in, to help you finance your
dreams.
Funding education abroad
There is no doubt that education loans to study in USA are easily available today
as compared to earlier. With a number of banks and other financial institutions
offering to fund your education, you need to look for the right lender to ensure
that your dream of study in USA is fulfilled.
When you're looking at the right education loan for your study in USA, keep in mind
that you're entering into a long-term relationship with your lender. This makes
it important for you to choose your lender wisely. When it comes to an education
loan, remember that one size does not fit all, and your education loan provider
should be able to assist you with finding the solution that is just right for
you. Understand in depth the process so that you are able to prepare well in
advance and can spare yourself the stress of last-minute running around.
Why avail of an education loan
What makes an education loan the best means to fund your study in USA? When you avail
of one, not only are you giving yourself the opportunity to study further, but
you are also ensuring that you can reap rich rewards in the long run.
Let's take a look at some of the major reasons that are prompting students to take
an education loan for abroad:
Protects your savings and assets

Now that you've established that studying abroad can be expensive, the question
you should ask yourself is, will you be able to finance the entire education
comfortably? Very often, the answer is 'no', because you would likely need
to dip into your own, or your parents' savings to study abroad in USA or
even elsewhere. Traditionally, the most common method to finance study in
USA or any other country abroad, would be via selling off an asset, be it
land, property or jewellery. With an education loan there is no need to touch
your investment portfolio or rejig your parents' retirement plans.

Builds credit history

Availing an education loan is a great opportunity to start building your credit
score right from an early age. Repayment for an education loan for abroad
begins upon course completion and in most cases, when you would have started
working at your first job. Since this is usually the first loan you would
have taken, paying it off in a timely manner is a great way to build a good
credit score, which in turn has a positive impact on your financial life.

Provides tax benefits

Whether you avail of an education loan for MS in USA or an education loan for
abroad to any other country, you can avail of tax benefits in India. Under
Section 80E of the Income Tax Act, you can claim an unlimited tax deduction
on the interest paid (that is part of the EMI) during the financial year.
This is applicable for a period of eight years, or until the interest is
paid, whichever is earlier. In the long run, this brings down the cost of
your loan and as a result, your overall education.

Promotes financial responsibility

When you avail of an education loan to study in USA, you have a dual financial
responsibility. One is that of managing your day to day expenses while you
study abroad in USA, and the second is upon completion of study, when you
begin to repay your education loan EMIs. Nothing teaches you the value of
money like repaying an education loan for abroad. One of the best financial
habits you can acquire is the ability to spend wisely and at the same time,
start saving early so that you can plan your financial future.

The bottom line

While high tuition fees and cost of living may be a reality, with an education
loan for MS in USA these factors should not be the reason to give up on your
dreams of pursuing higher education overseas. Further, while you indeed may
have the funds to study in USA without needing to avail of an education loan
for MS in USA, not dipping into your savings should be your aim. In fact,
while most affluent families do have the means to fund study in USA, they
are more intent on preserving family assets. Hence, it makes prudent sense
to avail of an education loan to study in USA.

With an education loan to study abroad in USA available with ease today as compared
to earlier, don't compromise on quality education. Make an informed decision
and prepare to give wings to your dreams.